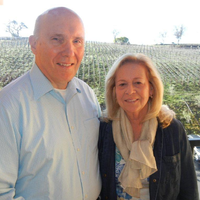 Arizona Operators, Tom and Cookie Rochford
Thanks for visiting Pinnacle Pour.  Pinnacle Pour is a family-owned and operated business in the states of Arizona and Texas.  We specialize in scheduling, promoting and hosting beverage tasting events.
Tom Rochford – Biography
Tom graduated from Indiana State University with a B.S. in Finance and has a MBA, from Saint Mary's College of California. Tom currently serves as on the Board of Directors of Benevilla as treasurer and member of the executive committee; he also previously served as Board Member for Detroit YMCA Foundation; Board Member and Treasurer for Parents Anonymous and a mentor for the ASU William P. Carey School of Business honors program "Dean's Board of Excellence".
Tom founded Rochford Management, LLC; as a financial consulting firm working with Fortune 1000 companies, small businesses and non-profit groups in all areas of finance, treasury, investment and management. He also has demonstrated expertise in debt issuance, re-structuring and negotiating credit facilities; portfolio structure and management, treasury operations, bank and rating agency relationship management, and risk mitigation.
Prior to Rochford Management LLC, Tom served as Vice President & Assistant Treasurer for The Auto Club Group where he managed a large insurance company investment portfolio and established risk retention and management guidelines for an offshore captive insurance company. He was also Treasurer for Allied Waste Industries (now Republic Services), a Fortune 500 Company; and Assistant Treasurer for SYSCO Corporation a Fortune 100 Company.
In 2013, Tom joined the Adjunct Faculty of Grand Canyon University as an instructor in finance and management.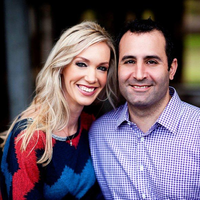 Texas Operators…